Customer Experience Manager (Cape Town)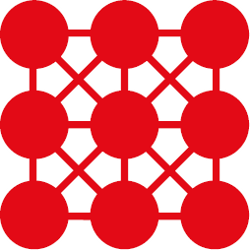 | | |
| --- | --- |
| Remuneration: | Market related |
| Location: | Cape Town, Parow, northern suburbs |
| Job level: | Mid |
| Type: | Permanent |
| Company: | TruthTV |
Job description
Position reports to Head of Marketing. In brief, we want to be known for our great customer experience! We need to not only acquire customers but retain them in this subscription-model business, so our customer interaction will be proactive as well as reactive. The successful candidate for this position will bring energy, a positive spirit, creative ideas and experience of what has or hasn't worked. This is a description outlining the broad requirements of the employee's job, and the duties which the employee will be expected to perform. This list is not exhaustive and the employee will be required to comply with any additional duties as reasonably required or imposed by the employer from time to time. Duties include, but are not limited to:
Responsibilities

1. Be TruthTV's customer champion throughout the company
Permeate a customer-oriented mindset to all staff at all tiers
Represent the customer when consulted on content, marketing, PR and production decisions
2. Utilise technology (Zendesk and ViewLift)
Develop systems in Zendesk with checks and balances to ensure that customers get excellent service
Become the software expert, training and managing your team
Utilise the ViewLift customer interface to provide immediate feedback to customers
3. Customer contact
Implement contact strategies for new customers, failed renewals and cancels
Do regular surveys to gather customer feedback
Develop and maintain standard responses to all regular queries
4. Reporting
Provide regular reports on resolve turnaround times, types of customer queries and other CE metrics
Flag any issues that may need immediate company-wide attention
5. Manage the customer experience team
Appoint, schedule and manage a CE team to ensure that customers can get service at peak times.
Company Description
TruthTV, launching early 2020, is a technology-driven video-on-demand platform providing high quality faith and family content to audiences in South Africa, Africa and beyond. Join our dynamic team in start-up phase as we build a superior product for an exciting and growing market.
Proud member of the Bloudruk Groep.
Requirements
At least five years of work experience in customer service management
Technologically proficient
Excellent written and spoken communication skills, in English and Afrikaans
A love for people!
Strong administrative and organisational skills
Strong problem-solving skills
Ability to coordinate and motivate a team
Passion for learning and personal development
Comfortable working and participating in a Christian company
Posted on 28 Nov 10:50
Apply by email
Leigh Rautenbach

Or apply with your Biz CV
Create your CV once, and thereafter you can apply to this ad and future job ads easily.
Get job alerts for Customer Experience jobs