Customer Delivery Manager (Johannesburg)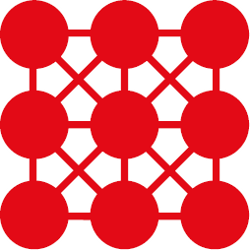 | | |
| --- | --- |
| Remuneration: | negotiable To be discussed |
| Location: | Johannesburg |
| Job level: | Mid/Senior |
| Travel requirement: | Occasional |
| Type: | Six months |
| Company: | Stractiv8 Impact |
Job description
Stractiv8 Impact needs a creative and conscientious individual to join our growing consultancy.
You will be responsible for developing, implementing and managing deliverables that support our clients and their programmes. By doing this, you are fulfilling a major role in enhancing the visibility of organisations in the development sector and giving impact to their communications and/or marketing strategies.
Company description
Stractiv8 Impact is a consultant that has values rooted in making meaningful societal change by working with non-profit organisations and programmes as well as social investment initiatives. Our goal is to be a trusted partner in growing the visibility of the work of organisations in the sector, allowing our clients to focus on bringing their vision and mission to those whom they serve. We are Black Woman-Owned and Level 1 B-BBEE compliant.
Technical daily tasks and responsibilities:
Manage all aspects of client delivery requirements, including social media management, copy and content writing, editing
Ensure that client websites content and SEO are up-to-date.
Leading campaigns from the idea stage through to their execution and implementation
Oversee all design work and ensure all brands remain in their respective corporate identities with all guidelines met
Directing outsourced service providers and supervising their work
Working with director to discuss plans and marketing strategies
Staying in tune with emerging opportunities in the digital marketing world
Tracking changes in supply and demand, identifying customers and their current and future needs, and monitoring the competition
Ensure that Stractiv8 Impact remains actively connected to the business
Soft Skills needed:
Self-motivated yet customer-focused
Good eye for creativity and ability to develop an efficient delivery plan
Proficient in research and analysis
Able to receive and share feedback
Resilient in navigating challenges
Outstanding communication and interpersonal skills
Requirements
A minimum of five years' experience in a digital marketing or communications position in agency and or corporate environments
A reasonable understanding of the non-profit and social investment sector
In-depth knowledge of various social media platforms, digital marketing tools, best practices and website analytics.
Experience working with people of different languages and cultures
Bonus!
Good understanding of the development sector
Have worked in a Start-Up or Small Business
Posted on 25 Sep 09:02