Curatorial Coordinator (Cape Town)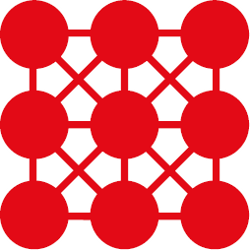 | | |
| --- | --- |
| Remuneration: | negotiable |
| Location: | Cape Town, CBD |
| Education level: | Degree |
| Job level: | Junior/Mid |
| Travel requirement: | Occasional |
| Job policy: | Employment Equity position |
| Type: | 1 year |
| Company: | Spier Arts Trust |
Job description
Summary of the position:
Based in Cape Town and reporting to the chief curator, this position is responsible for a broad range of activities related to research, administration and relationship coordination with artists and art agents. The curatorial coordinator provides essential support to the chief curator. This role will suit an individual starting a career as a curatorial assistant and is eager to expand their practical experience.

Areas of delivery:
Art ecosystem research and reporting
Artists communication
Artwork sourcing administrative support
Collection management administrative support
Company Description
Spier Arts Trust values the cultural contribution of art to South Africa's creative economy. Our purpose is to facilitate successful art careers by enabling freedom of creative expression with the potential for social transformation. Our business model is one of shared value; our patron partners are committed in a long term strategy to realise economic business goals while doing good in society.
We build significant art collections for our patron partners through the administration of an ecosystem of career development opportunities for fine artists. These include, among others, Spier Artisan Studio's, Creative Block and Qaqambile Bead Studio
Qualification and requirements:
Undergraduate degree in Visual Arts, Museum Studies, Communications, Film/Media Studies, Arts Administration, or a related arts field preferred and proven relevant work experience
Meticulous attention to detail
Analytical thinker
Excellent communicator (written and oral)
Ability to work with diversity
Results-oriented and ability to work under pressure
Strong problem-solving skills
Strong administration skills with a high level of accuracy
Proficiency in Photoshop, Sketch-up pro or InDesign advantageous
Preference will be given to EE candidates that graduated between 2015 – 2020
Posted on 18 Dec 09:35