Conceptual Copywriter/Art Director (Cape Town)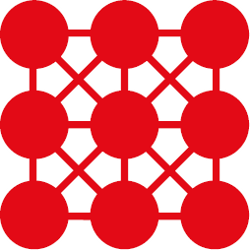 | | |
| --- | --- |
| Remuneration: | R18000 – R30000 per month negotiable Cost to company |
| Location: | Cape Town, Newlands |
| Education level: | Diploma |
| Job level: | Mid/Senior |
| Travel requirement: | Occasional |
| Job policy: | Employment Equity position |
| Type: | Contract |
| Company: | 3Verse |
We're looking for conceptual creative teams to join 3Verse. Must be able to conceptualise and write/design in isiXhosa/isiZulu.
Beyond your conceptual skills, proven ability in implementing and rolling out your campaigns through multiple media channels is essential. The successful applicant(s) will initially start on a contractual basis (terms etc to be discussed and evaluated on an individual basis). In your portfolio, we'll be looking for demonstratable evidence of how consumer understanding/insight has enabled you to deliver work that resonates and was effective.
Applicants must be willing and happy to work on alcoholic beverages. The quality of your work and portfolio will trump the amount of experience in our decision-making criteria. Applicants may apply as an art/copy team.
We're based in CT, but are thinking differently about our future, and would be open to new arrangements and ways of working, so JHB applicants may apply should they be willing to regularly travel.
Please submit a covering letter and CV to the details listed to apply. Please be sure to include your soonest possible starting date, indicating whether you're currently employed, and your salary expectations.
Company Description
We make great things happen. We roll up our sleeves, get stuck in, and get the job done.
Want to know the name means? Come over, sit with us and we'll tell you all about it.
Posted on 26 Jun 10:55
Apply
Andrew

0218249999
Or apply with your Biz CV
Create your CV once, and thereafter you can apply to this ad and future job ads easily.
Get job alerts for Art Director jobs