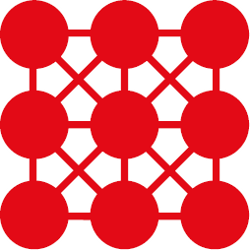 | | |
| --- | --- |
| Remuneration: | R16500 per month Basic salary |
| Benefits: | Discovery Life Cover |
| Location: | Mahikeng |
| Job level: | Junior/Mid |
| Travel requirement: | Occasional |
| Type: | Permanent |
| Reference: | #DQO/NW120221 |
| Company: | Community Media Trust |
Job description
CMT seeks to employ a suitably qualified and experienced Data Quality Officer (DQO) to be based in NW, Mahikeng. The position would suit somebody who lives in/around Mahikeng. The primary purpose of this position is to provide efficient data management support for the implementation of monitoring, evaluation and reporting activities. The DQO will report to the Senior M&E Officer. Salary commensurate with experience.
Key duties and responsibilities (may include but are not limited to)
Data management and reporting
Data Publication
Training, mentoring and coaching data capturers
To apply:When applying please quote the correct reference number DQO/NW120221 in the subject line to the attention HR Assistant at target="_blank
Only online applications with the correct attachments will be accepted – should you not quote the correct reference number; your application will not be viewed.
CMT is committed to equity in our employment practices. It is with intention to appoint individuals with the aim of meeting our equity objectives. CMT reserve the right not to appoint if no suitable candidates are identified.
Closing date: 26 February 2021 (12:00 PM)
Correspondence will only be conducted with short listed candidates. If you do not receive a response within two weeks after the closing date, please consider your application as unsuccessful. CMT reserves the right to amend and/or withdraw adverts at any time without notification.
Company Description
Community Media Trust (CMT) is a South African NGO focusing on communication in the fields of basic human rights. CMT aims to empower individuals and communities, encouraging them to take part in managing and improving their own lives, promoting healthy and health-seeking behaviour and basic human rights. It does this through media and outreach programmes that provide scientific information in a format that is easy to understand.
Please visit our website to find out more about CMT – www.cmt.org.za
Requirements
Two years' experience in HIV and AIDS or Public Health field;
Two years' experience working on monitoring, evaluation and reporting in PEPFAR funded projects;
Two years' experience in data verification/ quality assurance
Two to three years' experience implementing data intensive programs and designing monitoring and evaluation tools;
Computer Literacy – Advanced level in MS Excel, MS Access and MS Word.
Technical, professional knowledge and expertise
Valid code 8 driver's license with driving experience
Personal attributes
Innovative thinking
Good Communication skills
High level of attention to detail
Customer centric focused
Problem solving skills
Self-Reliance
Stress Tolerance
Integrity
Compassion
Posted on 12 Feb 10:12