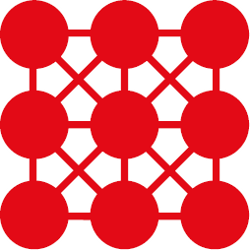 | | |
| --- | --- |
| Remuneration: | Basic salary  |
| Location: | Somerset East |
| Type: | Permanent |
| Company: | Piehole.TV |
Job description
Looking for a dynamic, organised person with a few creative bones in his/her body.
We're an exciting company working with top international brands. We believe in the good life, doing killer creative and enjoying ourselves. We've got a state of the art "tech hub" for an office with a big garden and view of the mountain, say goodbye to long commuting and hello to a higher quality of life. Somerset East is a small town in the Karoo, famous for Biltong and beautiful weather.
Piehole.tv is one of the top explainer video companies worldwide. We're looking for a Brand Manager. We need someone fluent at English, nice phone manner and pretty good on a computer. Design and/or writing skills will be advantageous.
Piehole.TV makes videos to explain our customer's products using animation and live action. Your job will involve coordinating the video production to ensure our videos are completed on time, within budget and that they look great. Your day-to-day work will involve coordinating with clients from all over the world, script writers, animators and voiceover artists. The job will require a keen eye for detail, organisation and creative skills.
Requirements
* Fluent in English
* Good communication skills
* Highly organised
* Excellent computer skills
* Ability to manage multiple projects
* Ability to meat deadlines
* Design and/or writing skills will be advantageous
Posted on 11 Feb 11:25
Apply by email
Lee Viljoen

Or apply with your Biz CV
Create your CV once, and thereafter you can apply to this ad and future job ads easily.
Get job alerts for Brand Manager jobs