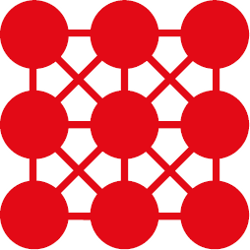 | | |
| --- | --- |
| Remuneration: | Cost to company  |
| Benefits: | Pension / Provident Fund |
| Location: | Kwa Zulu Natal |
| Education level: | Matric |
| Job level: | Mid/Senior |
| Own transport required: | Yes |
| Travel requirement: | Often |
| Type: | Permanent |
| Reference: | #AM/07 |
| Company: | Tiso Blackstar Group Pty Ltd |
Job description
Roles and Responsibilities:
To contribute to the strategic success of the magazine.
To achieve set individual target and yields.
To generate weekly sales call reports for the National Sales Manager.
Initiate, develop and maintain business relationships with key clients and agencies in Kwazulu-Natal
Maintain cross-departmental (editorial, production, advertising,circulation, marketing and finance) relationships.
Improve SA Homeowner profitability in the Kwazulu-Natal region
Revenue forecasting
Initiate new profitable projects, brand extensions, corporate profiles for the portfolio.
Monthly client visits to drop copies of SA Homeowner magazine.
Develop and maintain good relationships with current client base (direct and agencies)
Maintain updated client record (CRM).
Maintainance of spread sheets managing weekly figures.
Developing On-line and social media strategy to compliment print campaigns.
Assist in procuring houses for featuring in each issue.
Attending shoots of featured houses.
Selling sponsorships against images in the house feature.
Company Description
Tiso Blackstar Group applies the principles of Employment Equity Act and as such, preference will be given to candidates who will add to the diversity of our organization. Kindly take note that if we do not respond to you in the next two months, you may regard your application as unsuccessful.
Requirements
No less than 5 years experience in a mid to senior sales position.
Experience in home and décor magazine sales is an advantage.
Ability to plan and implement individual sales strategy.
Computer literacy (Microsoft Office).
Proven experience in customer relationship management.
Understand market research.
Understanding of digital platforms and sales.
Key Competencies
Excellent written and verbal communication skills.
Good organisational and planning skills.
Self-motivated.
Time management and attention to detail and accuracy.
Own reliable vehicle and valid driver's licence.
 
Posted on 04 Jul 14:20
Apply by email

Or apply with your Biz CV
Create your CV once, and thereafter you can apply to this ad and future job ads easily.
Get job alerts for Account Manager jobs